Golden Gate Wrestling Club (GGWC) Resources, Affiliations, Events.
USAW COMPETITOR/LEADER Card REQUIRED of Americans/Canadians
GGWC and CampGrappling Officially CLOSED due to COVID. GGWC will NOT organize for GGs XI Hong Kong 2023.
It is Unsafe to Compete with No Training. Possible Quarantines, Political Instability, and Cost are currently prohibitive.
For a detailed raison d'etre on FaceBook: COVID ShutDown !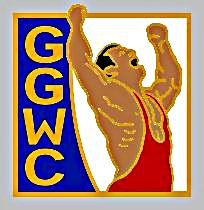 Friday Formal Practice
Saturday Tournament
SF Folsom WeekEnd
9/25-9/27 2020
Details Coming Soon...